Zimbabwe's President Robert Mugabe, 92, will die in office, the youth leader of the ruling Zanu-PF party has said.
Kudzai Chipanga made the comments while addressing about 5,000 people at a rally in the capital, Harare, in what appeared to be an attempt to counter opposition-organised protests.
He said:
Mr Mugabe will die in office. It was written in the Bible that he won't just rule the country, but would die in office."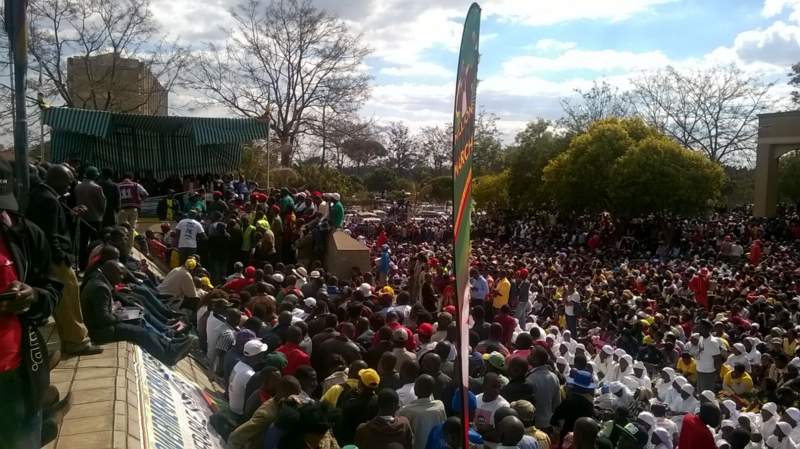 Not surprisingly, #ThisFlag campaigner Pastor Evan Mawarire incurred the wrath of Mr Chipanga who said:
Nowhere is it written that pastors would rule this country. Let me warn you – these protests must stop forthwith.
We, as Zanu-PF, we reacted to colonialism in 1980 and won. We are still in charge and nothing is going to change."