Notice
: Undefined variable: fm_appid in
/var/www/wp-content/plugins/facebook-members/facebook-members.php
on line
71
Take a look at the world's most resilient leaders, for better or for worse:
1) Robert Mugabe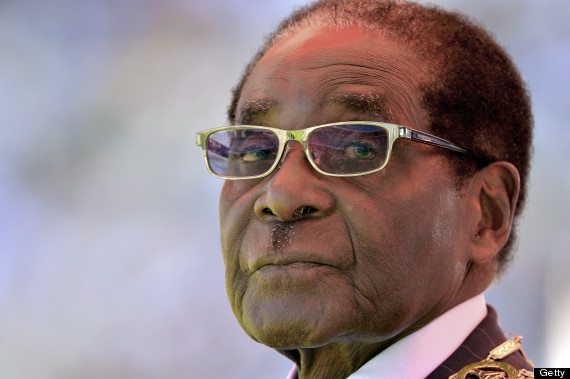 Zimbabwean President Robert Mugabe looks on during his inauguration and swearing-in ceremony on August 22, 2013 at the 60,000-seater sports stadium in Harare. (ALEXANDER JOE/AFP/Getty Images)
Zimbabwe's president has been at the country's helm since 1980, its only leader since gaining independence from the British. Despite a ten-year incarceration, a volatile independence movement, and rampant accusations of abuse and corruption, the 90-year-old survives. Last year, Mugabe was sworn in for a seventh term as president of Zimbabwe after winning a highly contested election. Despite objections by both his opponent and the international community of voter fraud, the Zimbabwean strongman is now leading with full control of the government after being relegated to a power-share in 2008. Upon completing his current term, he will be able to run for another five-year term in 2018, marking close to 40 years of Zimbabwe under Mugabe.
2) Nelson Mandela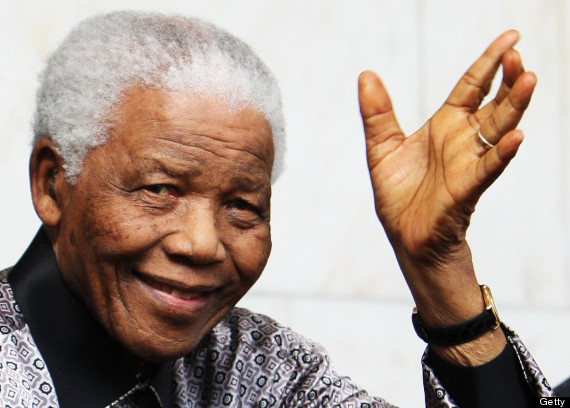 Nelson Mandela leaves the InterContinental Hotel after a photoshoot with celebrity photographer Terry O'Neil on June 26, 2008 in London, England. (Photo by Chris Jackson/Getty Images)
"It always seems impossible until its done."
Nelson Mandela became South Africa's first black president in 1994 after having spent 27 years in prison for fighting apartheid rule. Mandela spent 18 of his 27 years in a bleak, barren cell on Robben Island, off Cape Town's coast. The South African icon broke rocks into gravel during the day and slept on a straw mat a 7-by-7-foot space at night.
But upon his release in February 1990, Mandela spearheaded the difficult national reconciliation and won the country's first mixed elections four years later.
3) Fidel Castro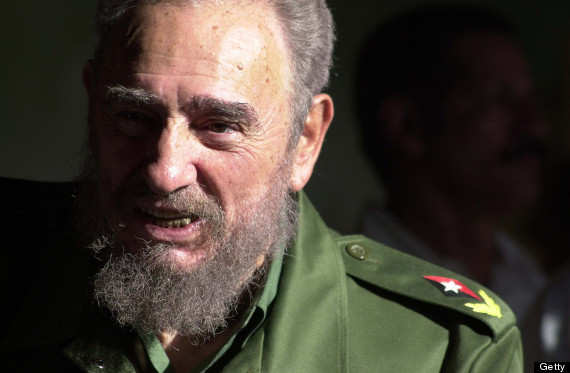 Cuban President Fidel Castro speaks at the opening of the new 'Playa Pesquero' hotel January 21,2003 in the Guardalavaca tourist area of Holguin province, about 850 miles east of Havana, Cuba. (Photo by Jorge Rey/Getty Images)
No single human has flirted closer with nuclear war perhaps than Fidel Castro. And the sheer number of assassination attempts against the former president of Cuba makes his old age all that much more unbelievable.
Neither the Bay of Pigs invasion nor fears of an imminent World War III were enough to deter the Cuban revolutionary from his assumed power. The subject of countless conspiracy theories — many crazy, some founded — Castro has caused the CIA as much stress as any individual in the Western Hemisphere.
Years after the fact, a declassified CIA report disclosed in 1993 the agency was involved in no fewer than eight plots to assassinate Castro from 1960 to 1965.
Castro remained in power until 2006, when he passed the torch to his brother, Raul, to undergo surgery for intestinal bleeding. And Castro's resilience is not lost on him, as he noted on his recent 87th birthday, saying "I was far from imagining that my life would be prolonged seven more years."
5) Aung San Suu Kyi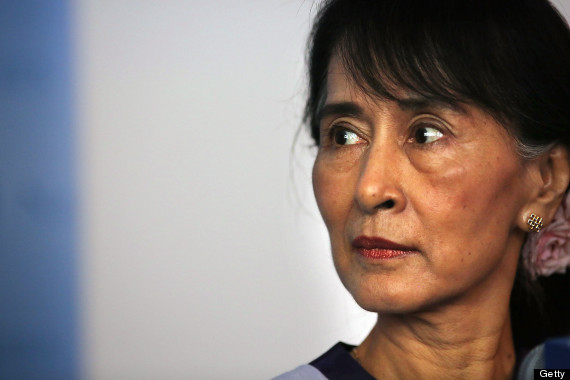 Burmese opposition leader Aung San Suu Kyi speaks to the media following a meeting with United Nations Secretary-General Ban Ki-Moon at the U.N. on September 21, 2012 in New York City. (Photo by Spencer Platt/Getty Images)
On November 14, 2010, Myanmar's democracy icon and Nobel Peace Prize winnerAung San Suu Kyi was released after spending more than 15 years under house arrest. The daughter of political hero Aung San, Suu Kyi became the popular face of the 1988 mass protests against Myanmar's military junta and was celebrated around the world as a symbol of valor and determination. Yet Suu Kyi paid a heavy price for her political opposition. Suu Kyi's husband Michael Aris died of cancer during her imprisonment, and she did not meet her grandchildren until granted freedom in 2010. Since her release, the 67-year-old has led the National League for Democracy party, winning a seat in parliament during 2012's election.
6) Nawaz Sharif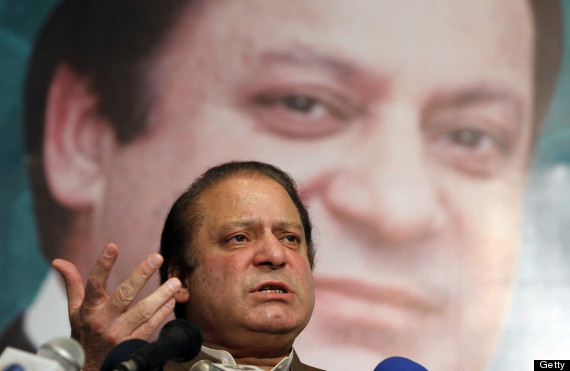 Pakistan's incoming Prime Minister Nawaz Sharif addresses his party's newly elected MPs in Lahore on May 20, 2013. (Arif Ali/AFP/Getty Images)
The political embodiment of "Back to the Future," Sharif scored a resounding victory in June as Pakistan elected him prime minister while his party claimed a comfortable majority in a notoriously unstable parliament. But Sharif has been here before — twice, in fact — serving as PM from 1990 to 1993 and again from 1997 to 1999. Both terms ended unceremoniously, with a 1993 removal from power amid suspicions of corruption and a 1999 military coup spearheaded by then-Army General Pervez Musharraf.
In 2000, Sharif was sentenced to life in prison for plane hijacking, terrorism and corruption. He lived in exile in Saudi Arabia until 2007, when the Pakistani Supreme Court overturned his sentence. Upon his return, he faced considerable challenges in regaining power, but a series of major legislative decisions paved the way for his re-election in June.
7) Silvio Berlusconi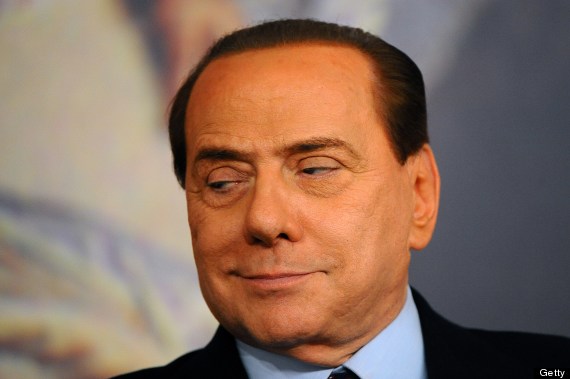 This file picture taken on February 16, 2011 at Palazzo Chigi in Rome shows Italian Prime Minister Silvio Berlusconi reacting during a press conference following an economic agreement for small and medium companies. (CHRISTOPHE SIMON/AFP/Getty Images)
When Italy's Prime Minister Silvio Berlusconi was forced to resign amid Europe's financial crisis in 2011, few analysts imagined the septuagenarian would make it back to the political stage. Professionally, Il Cavaliere, an Italian nickname meaning "The Knight," was accused of corruption, leading the country into financial destruction and popular but ineffective leadership, such as appointing TV show girls as candidates for European parliament. Further scandal erupted with talk of Berlosconi's infamous "Bunga Bunga" parties involving prostitutes.
In Italian politics, though, anything is possible. Voters proved during the 2013's election the flamboyant politician remained in their hearts. And while the Italian Supreme Court confirmed Berlusconi's four-year prison sentence for corruption charges in August, it appears unlikely the man will ever spend time behind bars.