Some months back in Nigeria one naked and dying 2-year abandoned child was seen being fed by a lady charity-worker from Denmark – Anja Ringgren Loven, that picture went viral in social media. She later adopted that child and named him Hope.
The aid worker photographed giving water to a severely emaciated child "accused of being a witch" has revealed the story behind the heartbreaking image – and that of Nigeria's much larger superstition problem.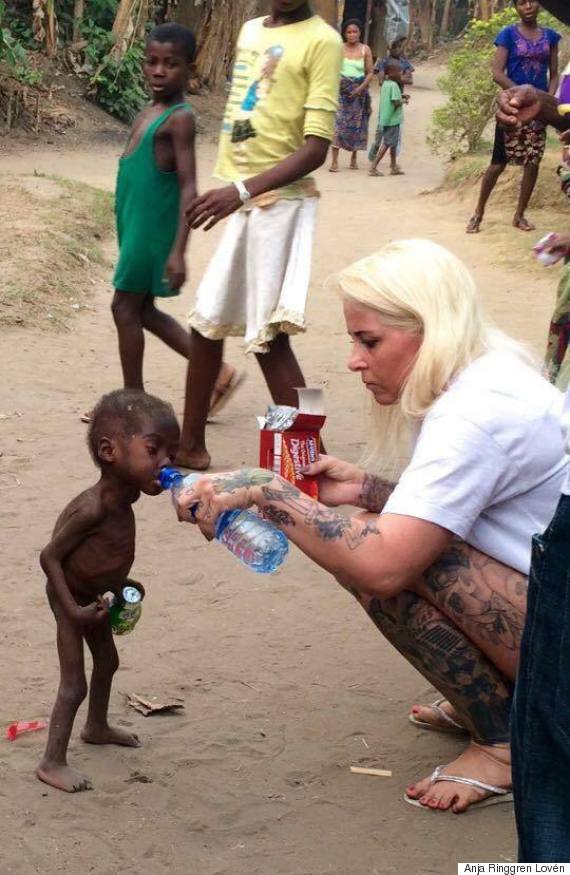 Anja Ringgren Lovén giving Hope some water after received a call about the abandoned child
She said: "When we heard that the child was only two to three years old we did not hesitate.
"A child that young cannot survive a long time alone on the streets. We immediately prepared a rescue mission."
Hope, now in a stable condition, is being cared for by Anja. But the young boy has had to have a blood transfusion and is being treated for worms.
Hope is just one of dozens of children who Anja has dedicated her life to help. Three years ago, Anja decided to set up her charity in Nigeria to support children who had been accused of being witches.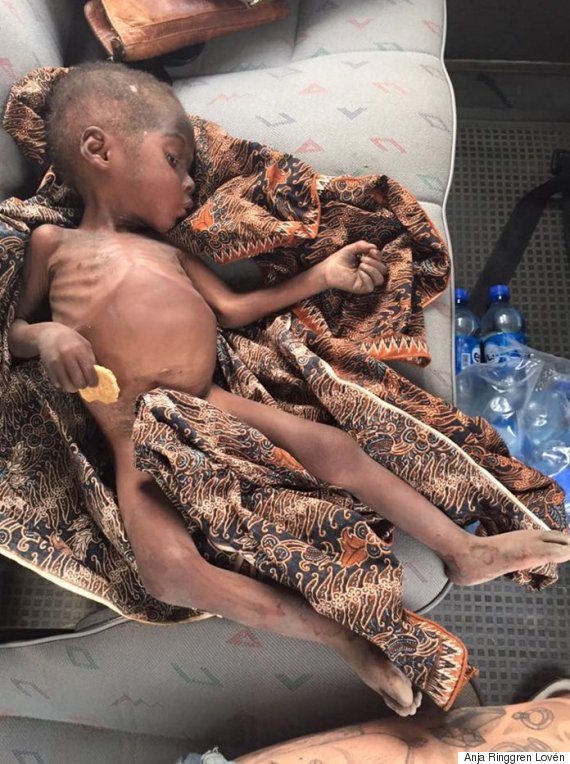 Hope was severely malnourished when he was found
She told The Huffington Post UK: "I travelled alone to Nigeria where I met children who had been tortured and beaten almost to death because they were accused of being witches and therefore left alone on the street.
"What I saw were so barbaric and terrible and it left a deep impression on me.
"That's why I decided to sell everything I owned in Denmark to devote my time and life to help 'witch children' in Nigeria."
With her partner, David, Anja now runs a children's home for young people accused of witchcraft.
The couple, who have a two-year-old son together, currently have 34 children living in their care, all of whom have been accused of witchcraft.
Anja said: "When children are being tortured and abused and left alone on the street, it gives a child a lot of terrible trauma they carry around inside.
"Being rejected by your own family must be the loneliest feeling a child can experience, and I don't believe that anyone can imagine how that must feel like."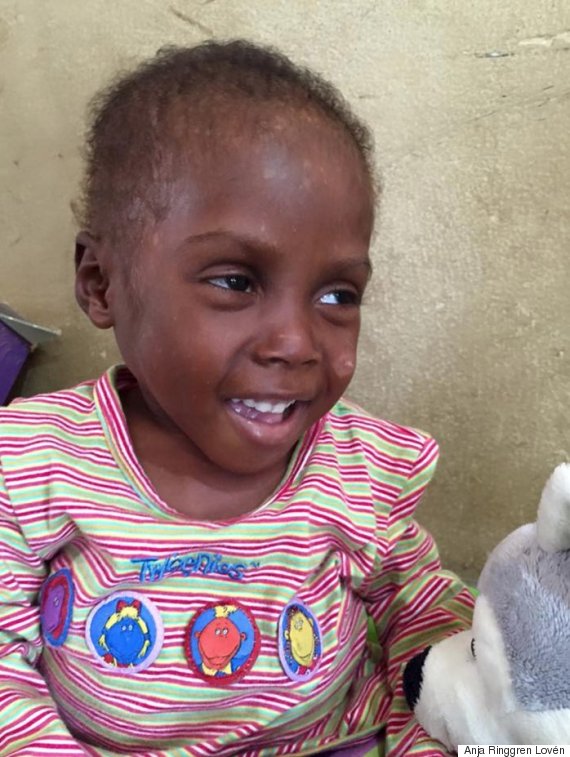 The ACAEDF also works to ensure that all children in the southern Nigerian state of Akwa Ibom have the opportunity to go to school.
Anja says that "education is the key in the fight against superstition" and believes that the charity has a responsibility to work with the local people.
She said: "We rescue and we give love and support to the vulnerable children accused of witchcraft in Akwa Ibom. But to put an end to superstition, exorcism and black magic performed by pastors and the so-called witchdoctors advocacy work must be carried out.
"We work on the human nature that every child in the world has the right to food and education, and to live a dignified life.
"Our values consist of showing sheer compassion, care and love for those who need it the most and through that create confidence."