Karel Alois Strnad
(1910 – 1956)
Born in Vienna, Austria, of Czech parents.
As was his wife, Marie Františka Trpáková.
And here is the story, how they had met each other and later the phenomenon of Bata as well:
1920's
• The families of both moved to Prague, within a few years of one another. They did not know each other at that time; they met while studying at the University.
1930s
• Karel completed a degree in Business Management in Praha. Marie – a degree in Arts. When he began working for Bata, they moved to Zlin. She taught school children.
1937
• Karel and Marie married in Zlin.
1938
• Karel was chosen, along with other executives and management people, to leave Czechoslovakia and start Bata companies in other countries. They went first to Holland, then to Southern Rhodesia.
• Karel was in Durban, South Africa, for a short while. Then went to Gwelo, Southern Rhodesia. His wife, pregnant at the time, followed.
• Their first home was on 6th Street in Gwelo, a major residential suburb.
• Karel Strnad, as Managing Director, started the Bata Company in an existing facility, an old factory, with its own old buildings, about 6 miles outside and to the west of Gwelo.
• May 1938. First son, John Frank Rhodes Strnad, was born.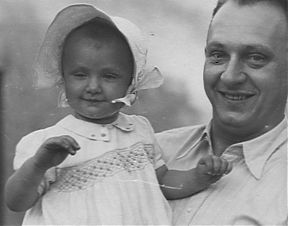 1940:
Second child, Hana Libuse, born in September.
1941
• During these early years, Karel battled to get the right equipment for Bata. He managed to get machinery and sewing machines sent from Czechoslovakia on the Morava. It docked at Beira, and the machinery was sent by rail to Gwelo. (There was a very good rail-train system in those days – not so anymore)
1942
• Third child, Jarmila Rhoda, was born in March.
1945 – 46
• Karel planned the new Bata executive office, the factory sheds, and the residential at Moffat – also on the outskirts of Gwelo, but to the North. He named it Moffat, no one knows why, but he was very taken with Southern Rhodesia – he came to love it dearly and he also named his first son after Cecil John Rhodes.
• He supervised all the building at Moffat.
• He also planned Bata's move from old location to new.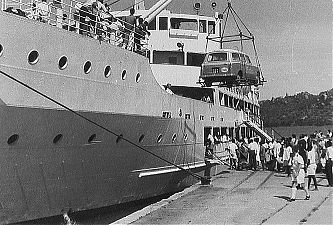 1946
• Bata moved from its first location to the new Bata compound at Moffat. ExecutJive/Administrative office was a long box-like building, with two or three stories.
• The residential part of Moffat was in one area. There were single-family homes; tennis courts, swimming pools, a cricket field, children's nursery, food store, Club House, gardens, etc.
• The production part was in another area. It consisted of a number of long sheds or buildings, each dedicated to a specific activity.
• One was for leather tanning.
• Another set of sheds was for drying. The tanned leather pieces were hung on long ropes. These were made from sisal (cactus) plants, which grew abundantly in the area. The natives cut the long sisal palm leaves, stripped them and hand-spun the pulpy strings into long, very strong cords.
• Another shed was where the leather was 'cured' or softened, and sometimes pounded in some way, a softening procedure. This is also where leather was polished.
• John remembers that there were several sheds where the finished leather pieces were stored, laid flat one on top of the other, according to color.
• Another shed was where the leather was cut into "lasts," the various shapes used to make shoes.
• Then there were two or three sewing sheds.
• Plus a packaging store, and a finished goods store.
• In the early years, factory produced only men's shoes, in black and brown leather. This was to get production going, and also because it did not have all equipment needed that time.
• After the move to Moffat, Karel drove to Limuru in Kenya, where there was a smaller Bata Shoe Company, to help them. They all went, father, mother, and three children, in their old Desoto car.
Limuru was, at that time, a small town in the Kenyan highlands. They travelled through (then) Nyasaland, Tanganyika, and onto Nairobi, Kenya, then Limuru. Along the way they went through Lilongwe, Dodoma, and Arusha (in the shadow of Mount Kilimanjaro).
After he worked with the Limuru Managing Director for some time, he drove family back to Rhodesia through Northern Rhodesia, through Broken Hill, Mbeya, Serenje Corner, among others.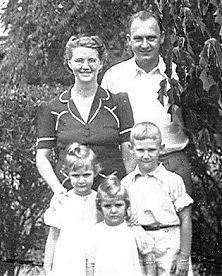 • Other Czech executives at Bata at that time were Jan Kubic; Antonin Kasperlik and his wife Helen, and their two small daughters and Frank Fisher – he had a daughter called Nadia.
• May 1946. A fourth child, a daughter, was born to Strnads, Jana Maria.
1948
• Thomas Bata flew from the Bata Head Office to Southern Rhodesia. He stayed at Strnads' house in Moffat. Children remember him only as a tall stranger, who came and stared at them – smile. Mr. Bata stayed for a week. He and Karel had many conferences at the Bata Offices, as well as with other executives. Marie had several dinner parties for many people that week in their home.
• By this year, men's, women's, and children's shoes were being produced, as well as canvas shoes, in all colors, including suede and patent (shiny) leather.
• June. Karel flew to Bata in Europe on business.
• July. Marie and the four children went by boat, named "Toscana," to Genoa, Italy.
Hana and John, after so many years, remember:
We had our car with us on the ship. We motored into Switzerland, stayed at Interlaken. Then Dad, mother and John went to England for the Olympic Games. Hana and Jarmila and Jana stayed in Interlaken, with Polish nurse. In August Mother drove the four children via Austria to Czechoslovakia (via Innsbruck and Linz). We stayed with Dad's parents in Prague. His father was a carpenter.
After we were there three weeks, Mother was called into one of the Government offices; she was warned to get the children into schools, as she was Czech. This was at the same time that the then Minister of Foreign Affairs Jan Masaryk was suddenly called to Moscow.
Dad's father, Grandfather Strnad, saw into what was happening, warned mother to leave and we did – within 24 hours. John remembers mother racing for the border. She drove us back to Switzerland. Within three days after crossing that border the Iron Curtain came down. John remembers mother being devastated, as her parents were back in Czechoslovakia.
Then we all flew, with mother, back to Rhodesia via flying boat, on the way landing at Alexandria, Khartoum, Entebbe and finally Victoria Falls and Gwelo. Our car was left in Europe."
1949
• Karel continued working for Bata into mid – 1949. Then in June – July. Karel left Bata. Children do not know specifics. Then he sold shoes in Northern Rhodesia and the Congo for several months; he was on the road continually. He may have been freelancing.
• Towards end of 1949. he joined Rudwell's in Bulaway, South Rhodesia, and worked for them for six years. They were a chain of retail suppliers; supplying small businesses, white and black, in the Federation (Southern and Northern Rhodesia, and Nyasaland), as well as East Africa, the Congo, and other countries, with foods, shoes, and other goods.
1956
• Feb: He joined Bagshaw and Gibaud, a large shoe manufacturer, in Port Elizabeth, South Africa, as Managing Director until his (accidental) death in 1964 in Port Elizabeth.
Thanks to the Hana Strnad/Whitfield & John Strnad, children of Karel A. Strnad, this text has been prepared as the very first issue of the coming English mirror of the Czech Bata Story.