First, allow me to start by saying Lupita Nyong'o is a great example of how a young person can reach for the stars. Thousands of people across the world dream of getting to Hollywood. Lupita did it! She made her parents and Kenya proud. 
Even for the select few who go to Hollywood, it is not guaranteed that you will make a name for yourself. There are many tales of how careers are broken, dreams shattered and corporate politics of who can play what role and why.
Enter Lupita. A young girl of privileged background. Born in Mexico. Attended Yale. Has a good worldview and the stars are all lined up for her. Lupita effortlessly walks into Hollywood and within no time, she is assigned to play a role in a major motion picture 12 Years A Slave.
Like a breeze Lupita wins the most prestigious award any Hollywood actor dreams of – the Oscars – and a string of other awards here and there. I won't belabour the point. Lupita is a great actor. She has just finished shooting another great movie in Uganda, The Queen of Katwe. Besides playing a role in'Star Wars'. Composed, articulate, beautiful, with a great sense of humour, Lupita is a success by any definition.
News of Lupita's homecoming was broken with excitement. Her entry into the country actually caught journalists unaware. She managed to escape the paparazzi. Well played. But what has followed since then has been a sad spectacle.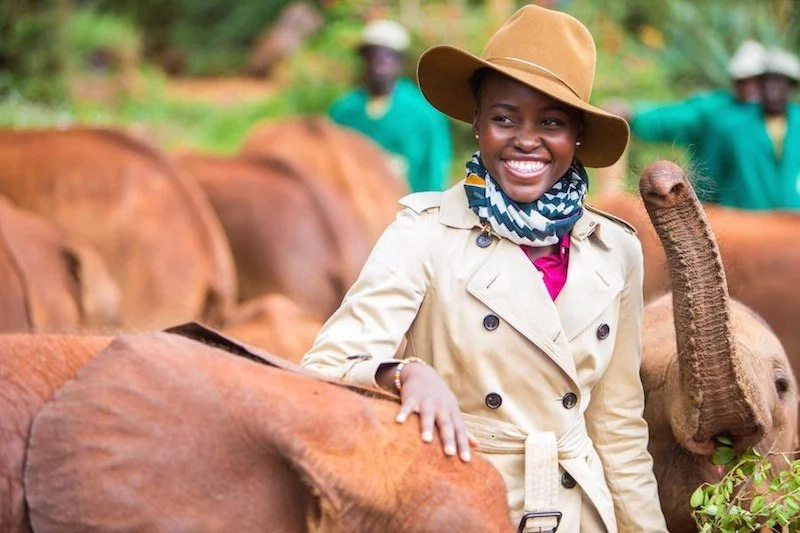 Lupita seems to have failed to feel the pulse of Kenyans and her cares while in the country have completely been off tangent. I will not judge Lupita because she cannot cook ugali – that Kenyan staple simply made by stirring maize flour in boiling water until the lump hardens.
No, I wont cheapen the cause. But while conserving elephants which is her most pressing need at the moment is actually a great cause, indeed a noble one. I would not have wished Lupita to come home and become 'an elephant ambassador'. What does that even mean? I would not have wished Lupita to come home only to attend a dinner gala where a plate would set me KSh 10,000 back. I would not have wished Lupita to come home to be seen on safaris.
You see Kenyans don't really care much about those things. Kenyans are concerned about where to get a plate of food, some clean water to drink and a safe place to call home. A nobler cause for Lupita, in fact, would have actually been to become the queen of the Kenyan girls and show them that they can indeed become a star like her.
Imagine the plight of the thousands of Kenyan school girls who are married off at an early age, thousands of girls who school under a tree and other who miss school because of sanitary pads. Thousands of others who are beaten, raped and treated like rubbish – a role Lupita played with such amazing talent in '12 Years A Slave'.
It is ironical to me the '12 Years A Slave' actor, would not find it within herself to identify with the plight of the everyday Kenyan. It is a shame and a failure by her managers.
What Lupita's homecoming has actually done is to perpetuate existing social class divides. She has identified with the concerns of the rich and forgotten the plight of the poor whose story ironically propelled her to fame.
She has effectively made such a nonsense of her homecoming.